So, this has been done before a few times. But I have wanted to build one for a while now, something different from the "normal" worksaw builds.
Started with this grubby 359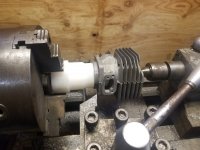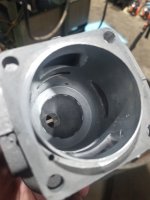 272 cylinder 52mm .060 out of the band wasn't enough. Added the stock gasket, got me around .015 squish.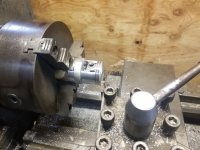 Took the other .010 off the piston. Using the 038 piston since the crown height is a good bit shorter than the 272. Want to keep this stock looking as possible. Cylinder low and as much cooling as possible.