Super OPE Member
GoldMember
Local time

6:06 AM
User ID

25442
Joined

Nov 16, 2022
Messages

163
Reaction score

569
Location

I recently acquired a red lever 026, SN 226032139. It appears this one is an early 90's build from Virginia Beach
Spent a bit of time to clean it up. All parts removed outside of the crankcase in the process. Crank bearings/seals smooth and tight.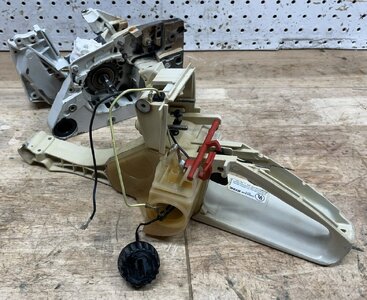 Aluminum transfer on the OEM Mahle cylinder came right off using Randy's method, then porting to widen intake and exhaust ports.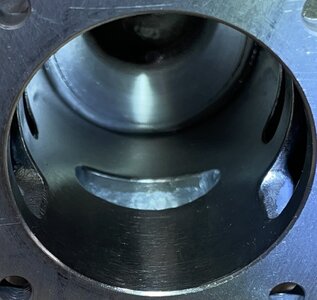 Timing ended up at 96/121/74, with gasket measured .023" squish. Ready to build back better.
Last edited: