Super OPE Member
GoldMember
Local time

5:40 AM
User ID

25442
Joined

Nov 16, 2022
Messages

205
Reaction score

771
Location

Does the cylinder have a gasket between its bottom and crankcase?
Can you check squish?
You'll want to open up that muffler a bit to let it breathe better. I drilled 3/4" holes on each side like this: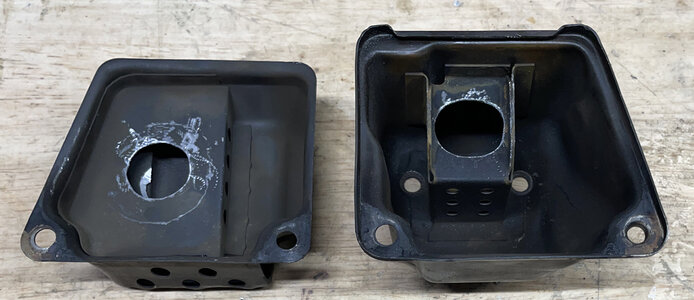 Be sure to remove any shavings or filings before installing to prevent cylinder damage.
Looking forward to a cut report from Frankie after you get it back together
Last edited: