Super OPE Member
GoldMember
Local time

4:44 PM
User ID

26310
Joined

Mar 13, 2023
Messages

529
Reaction score

1,302
Location

About the dogs....
No no Rai Rai... Not you buddy... These dogs...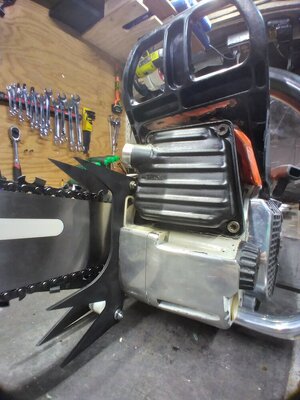 @huskihl
will appreciate this one... I can see him shaking his head... They're called west coast saw for a reason. They cater to fellers from there... Gordy and the crew over there have really streamlined their process. These dogs are made well and priced right @ 30 dollarsish. Nice black oxide... But they're huge. Gave em the east coast profile reduction for our hardwoods.... And relocated the catcher. That bottom dog is almost useless out here... Makes for a very choppy, clutched out ride... All teeth went on a diet of about 3/4".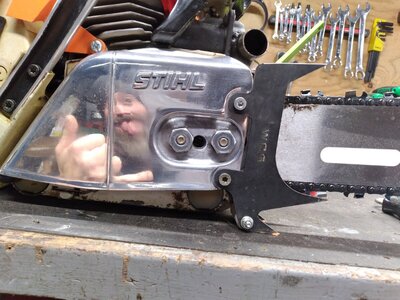 Ass is as ass does
Trying to have fun along the way is critical, as I'm generally stressed about what I'm doing on these saws...