I have an 031 and 032 I got in a box of parts.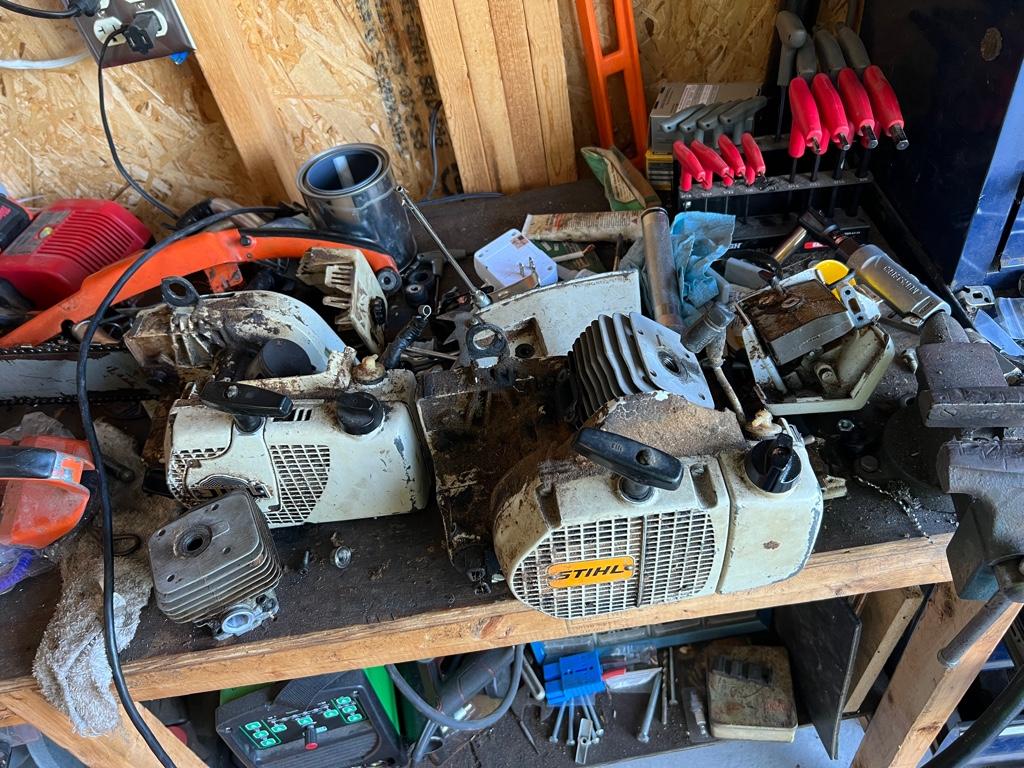 I tore them down to see what they all need and I could make one saw out of two but don't have the time.
The 031 has a cracked the epoxied then cracked again fuel tank. The 031 could use an spark plug wire cause this one is all taped up and is missing the boot.
The 031 has a piece missing from the oil pump cover
The 031 needs a muffler
The 032 needs new av buffers, a carb cover, air filter and fuel cap, and one hold down tab on the muffler is broken off, but still on the saw so it could be tig welded back on.
I didn't test fire them or pressure test anything, that's why I'm selling them as parts saws.
The cylinders look good on both saws.
$100 plus shipping.
Edit: free plus shipping
Sent from my iPhone using Tapatalk
Last edited: