Super OPE Member
GoldMember
Local time

2:20 PM
User ID

10860
Joined

Nov 2, 2019
Messages

272
Reaction score

735
Location

Hello folks. What I have here is a project 075 that I had intended on building. Due to financial issues I am letting go of some of my saws and this one has to go. I'll try my best to outline the good and the bad but if you have a question please ask. For the most part the saw is complete but is missing a few screws and nuts.
Ill start with the good; the starter and gas tank are in great shape, gas tank is clean. Oil tank is good and although it has a couple floaters its fairly clean. Handlebar is intact with no cracks. Crank turns over freely and smoothly. Compression is still decent, saw passed the hang test. Both piston rings are free and in decent shape. Cylinder wall looks good through exhaust port. Intake manifold while dirty is in good shape. Crank bearings are still nice and tight. Muffler although dirty is in good shape. Clutch although dirty is in fair shape. I couldn't find any cracked parts however the top cover has been welded in one corner. The piston looks decent but I did see one or two scratches on the left side. Flywheel is in good condition.
The bad; The saw is pretty dirty and will need a good cleaning! The bucking spikes are good but are mismatched. Clutch cover is mostly good but has a small piece missing at the bottom. Carburetor is pretty dirty and will without a doubt need a kit. All intake gaskets will need to be replaced. Air filter base is very dirty and will need some attention. Air filter is also gone! I have not tested the coil or the oil pumps. A/V mounts will need to be replaced. Will need a new spark plug, fuel line and filter. Although the crank bearings are solid I would probably replace the seals. I haven't done a pressure/vac test but if I was to go to all thr work to build the saw I would replace the seals anyways.
That's what I can think of for now. Again if you see or think of something please ask questions. I'm not sure what to ask for this so maybe some members will chime in but I'm thinking $450 to start. That doesn't include shipping. I get decent discounts through ups so I'm willing to ship to any part of the country. Thanks and again ask questions and look at all the photos.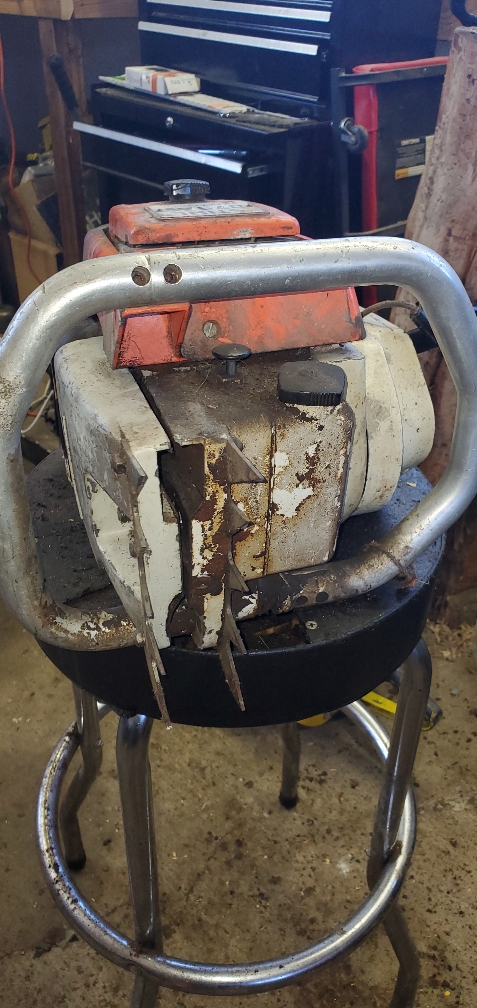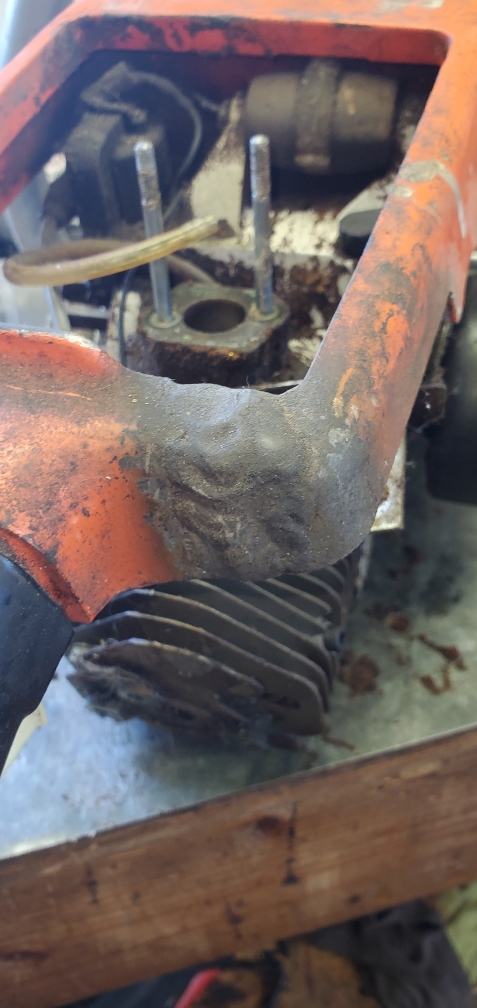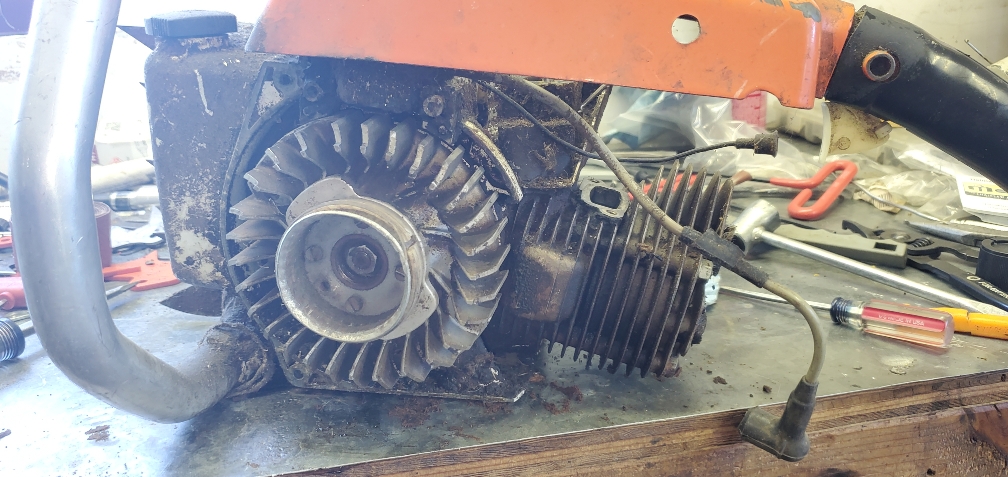 Sent from my SM-N970U using Tapatalk