Stihl ms440 wrap handle saw, starts, runs, idles, oils, brake works. Piston looks great. It has a walbro HD-15 carb on it without the limiter caps.
This saw has been sitting in dry storage for a number of years, like the other 440 I sold a few days ago. Still starts and runs, however I'm sure a fuel system refresh would be beneficial.
Three things I will mention about it. The inner lower felling dog hole is stripped. (see picture with
red arrow
) And the recoil rope is shorter then it should be. Will come with a brand new OEM elastostart handle & rope. Oh yeah, and the decomp is plugged. I plug the decomps on most all of my 70cc saws. If needed I will throw in a OEM decomp.
$585 shipped in the lower 48 states, VIA FedEx ground.
Willing to ship else where for actual shipping costs.
I'm not interested in trades.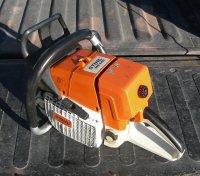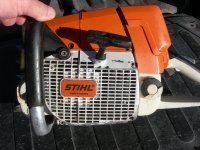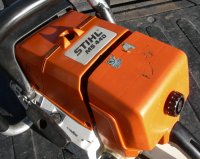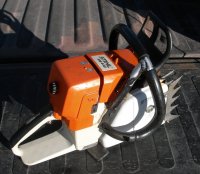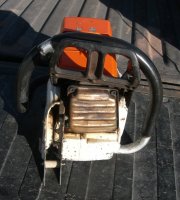 Last edited: