This a very hard to find saw.....
Early 12mm 044 with a Mahle slant fin cylinder, with the Arctic package. These are pretty far & few between. While it's not super minty, it's a very nice low hour saw, and it has tons of potential. It still has most of the plastic on the 044 badge, which tells me this saw has not seen much use.
I've owned this saw for 10 years, bought it at a living estate sale, this was his occasional use, larger firewood saw. Unfortunately the piston has some light scoring, just how it was when I bought it. The piston picture makes it looks worse, then looking at it in person. I may try for better piston pictures tomorrow.
Saw is pictured just as I bought it, I never cleaned or detailed it. I was always going to send it off to a builder have it all dolled up, I never did. It does run, idle, oil, and the brake works. But I've never used the saw since the piston has light scoring, I didn't want to make it any worse.
Price $875 PHO, shipped & insured in the lower 48 states. I'm willing to ship world wide if buyer covers the shipping. Not interested in any trades.
If you think my price is nuts, keep in mind, this is not a clapped out, logger or tree service saw, and it's been hibernating for the last 10 years in a closet in my house.
I'll stop rambling, here's some pictures.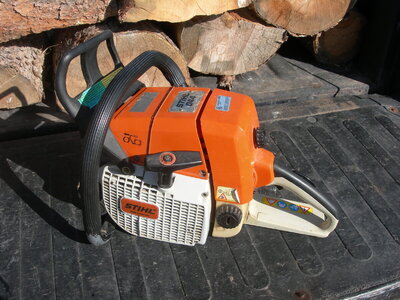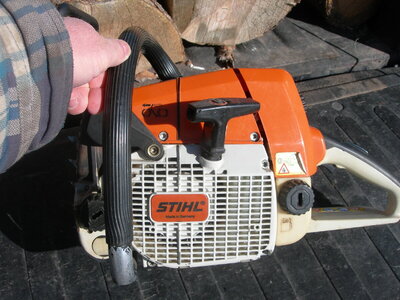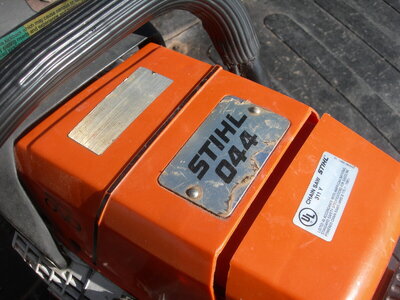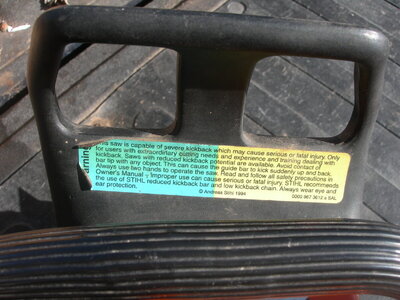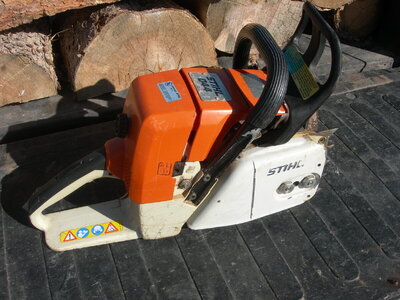 Last edited: