terms of service violator
Local time

5:51 AM
User ID

393
Joined

Jan 3, 2016
Messages

5,121
Reaction score

23,753
Location

well, not really, this has all been done before. but since none of you guys build saws and you only use this forum for entertainment, i thought i should do a thread on this saw.
starting out with a saw that
@cuinrearview
dubbed the weed whip, due to it having been assembled with crank stuffers from a husky trimmer. see his build thread here on assembly and fitment of the stuffers:
There was a thread here from before I joined without a lot of info. It seems like a straightforward concept so I had planned on building this with a few pics and a vid and reporting on the results. I started into it this morning and thought i should share what i found and gather thoughts. I...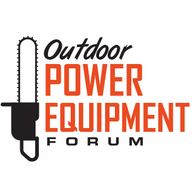 opeforum.com
when i saw this thread i thought this could be a cool thing for a play/race saw. problem is the "cups" are backordered from husky for a while and i wanted to get workin on a 3 cube so tim and i made a trade and i got a good solid saw with the stuffers installed. no before pics of the stock carb/intake etc…you can use ur imagination. this is where we are headed…